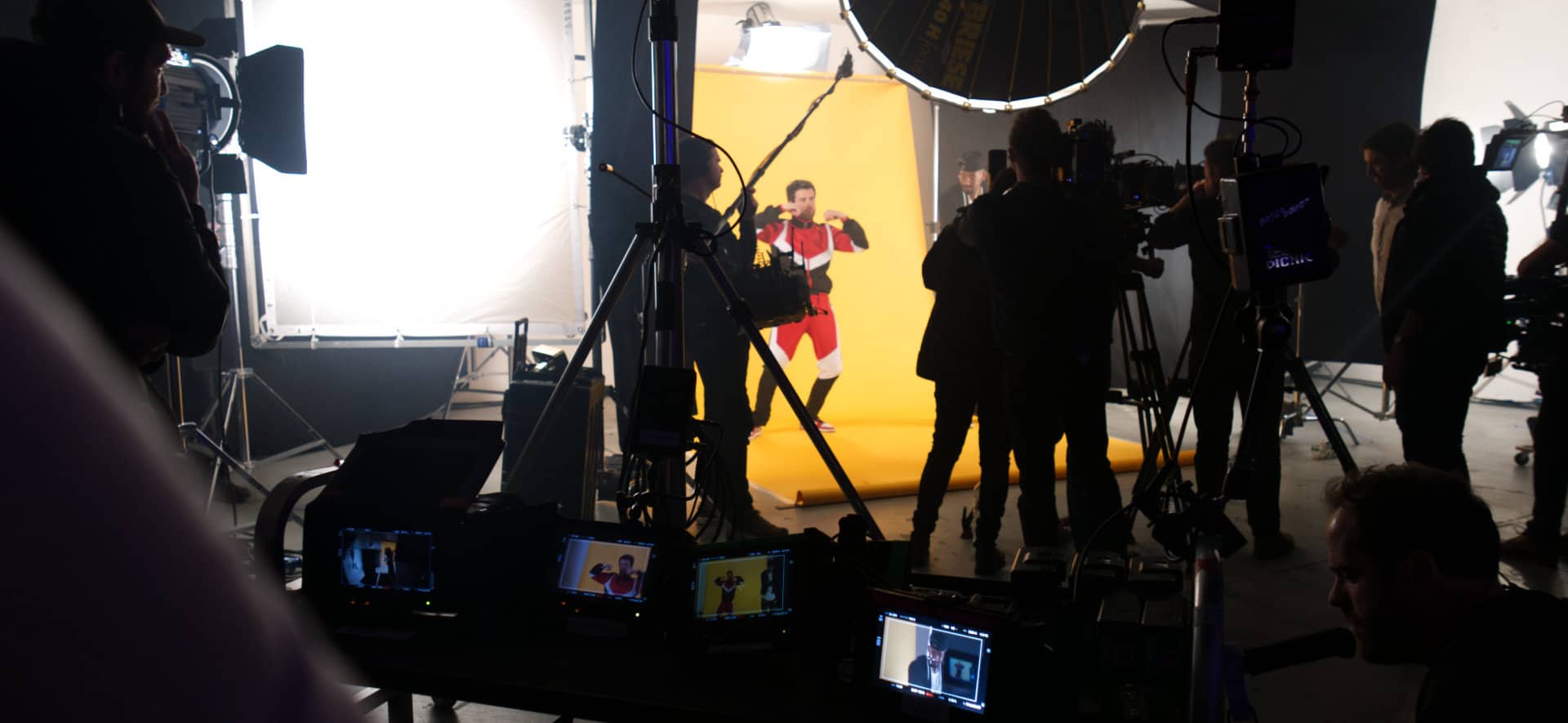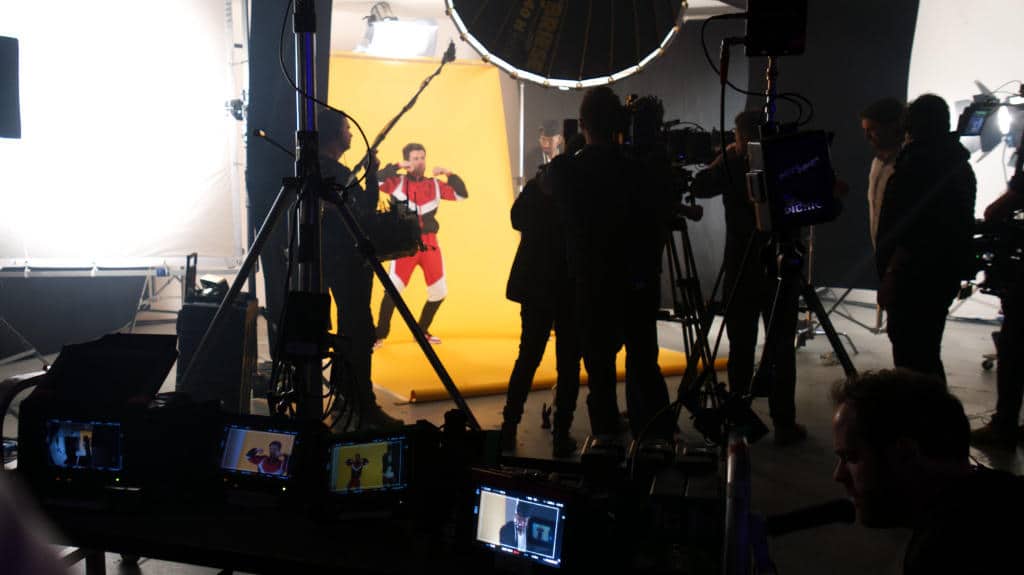 PRODUCTION & FIXER SERVICE
PRODUCTION & FIXER SERVICE
We are a production service company based in Berlin delivering personal, hands-on top rated production services for the German-speaking territories and Europe. For our international clients we regularly act as local producers or fixers for their TV and film productions abroad. We work with big and small, of all shapes and sizes, from every corner of the globe.
highly capable & my strongest recommendation
John Friedman, Academy Award–winning producer
highly capable & my strongest recommendation

John Friedman, Academy Award–winning producer
THE COMPANY
We have a background in documentary filmmaking and commercial production, and we work with a team of hand-picked collaborators that fit the special needs of your production.
Many of the films we have contributed to have been honoured with international awards by organisations like the NEW YORK FILM FESTIVAL, THE EMMYS and CANNES COPORATE MEDIA TV AWARDS.
Our clients include SAATCHI & SAATCHI, NETFLIX, AMAZON PRIME, NATIONAL GEOGRAPHIC, DISCOVERY CHANNEL, DAIMLER and many more (see below).
THE FOUNDER
After many years as a creative producer and production manager, Christina founded the TELEVISION INTERACTIVE NETWORK AGENCY in 2011. Currently she is co-producing the latest feature documentary by Oscar winner John Friedman.
Christina studied at Germany's oldest film school. Her extensive experience working in investigative journalism is a testament to her talents and in-depth research capabilities.
A selection of broadcasters, production companies and brands we work with

























Warner Bros. TV Production UK







Like A Shot Entertainment - UK


Bayerischer Rundfunk - Germany









Berlin Producers - Germany



















What real people say about working with us.

Covering the German election
Covering the German election as a non-German speaker, I needed a producer who was reliable, inventive and able to do much of the planning independently.
Christina was brilliant, organising two feature stories which met the brief.
Working with her in the field was a joy. Would highly recommend to other journalists looking for someone who 'gets' broadcast news.
Ben Lewis
SBS TV Austraia
SBS World News
Très professionelle, tout c'est très
Très professionelle, tout c'est très bien passé avec Christina en amont et pendant le tournage.
JEANNE DULERY
ENDEMOLSHINE PRODUCTION
KITCHEN IMPOSSIBLE
Great communicator
I was the associate producer and researcher for "How The Silk Road Made The World" from May 2017 to November 2017.
Our series involved shooting in Asia, Europe and China. We used interviewees, stunt artists and amateur actors to create the series.
We hired Tina to find and scout locations in Germany, as well as give prices for medieval re-enactment places in Germany. I found her via European contacts who recommended her.
Our team was very happy with Tina and we highly recommend her. She is a great communicator, prompt to reply to my many emails, efficient at getting me the details I needed and her written summaries for talent and location scouting were impressive.
We were happy with her work and NHNZ would hire her again.
Natasha Harris
NHNZ, New Zealand
How the Silk Road Made the World, CCTV
A lot of initiative to come up with ideas
I have worked with Tina before (very recently in fact, just last month) and the experience was very positive. She is very positive and takes a lot of initiative to come up with ideas, and can anticipate production needs / problems before they arise
Luin Lam
Mediacorp
THE BIG IDEA, CHANNEL NEWS ASIA
Highly capable & my strongest recommendation
Tina Naber worked for me, when needed, as an associate producer and line producer on my new feature length documentary. She scheduled and conducted interviews in German and English, chose locations, and arranged permits and other clearances. She also was instrumental in planning the budget and choosing and directing the DP's and sound recordist in Germany. Tina met deadlines and was always cooperative, responsible, and knowledgeable. She can do a superb job directing a small crew and conducting interviews. You would be well-represented in all aspects of your shoot if you have Tina on board. Highly capable, she has my strongest recommendation. Among the films I produced was Hotel Terminus: The Life and Times of Klaus Barbie, which won an Academy Award for best documentary feature.
John Friedman
Living Memory Pictures
INDEPENDENT FEATURE DOCUMENTARY
Could not be happier
If you plan on filming in Germany, then Tina Naber should absolutely be your first phone call. Tina helped us through the entire process, pre-production and shoot days, and it could not have gone any smoother. Whatever ideas we threw at her, she was receptive, offered suggestions, and then made them a reality. Tina was quick with feedback and updates, so we always felt at ease. We could not be happier with our experience in Germany and that was all because of Tina. We would not hesitate to work with Tina and her team again.
Jason Chillemi
Conaco
CONAN O'BRIEN IN GERMANY, TBS
Very efficient
I can recommend Tina as a producer – very efficient, helpful and calm.  In fact I'm just speaking with her now about another production in Germany so I guess that backs up my recommendation.
Matthew Nelson
Space Digital Productions
Impressed
I have worked very recently with Tina on a 2 day shoot in Munich which involved a lot of research and prep time. Although it was a very short project, I was very impressed with Tina. She was extremely helpful and resourceful, was quick to get us the things (and contributors) that we needed, she was great at negotiating locations fees for us and was very multi-skilled in helping us fix a range of different elements of the production. The crew loved her and they all got on very well.
Kevin Holmes
Like A Shot Entertainment
SECRETS OF THE NAZI OCCULT, CHANNEL 5/DISCOVERY CHANNEL
The extra mile & very professional
Tina worked with us on a History Documentary. She was absolutely wonderful to work with. Tina's English is excellent and great to talk to on the phone – no question was too much for her. We really had very little time, and she did an amazing job of sorting out all of the permissions and paperwork we needed for our shoot. As we had never been to Berlin she would send pictures and links to help us decide where we wanted to film, this was extremely helpful. Tina joined us on location for both of our filming days. She got on immediately with our team and presenter and was a joy to have around. Besides being very professional, acting as translator, and knowing her way around Berlin, she became one of the team.  Tina definitely went the extra mile too….recommending places for lunch, carrying equipment and giving us her valuable input meant we had two very productive days….and fun too!
Mish Evans
Renegade Pictures
TONY ROBINSON'S VICTORY IN EUROPE, DISCOVERY CHANNEL
Worked wonders
I'd say she worked with us rather than for us. Production is a team effort and we couldn't have done our shows (which rated highly in Singapore) without Tina…. her research was fantastic, she was always on the ball and took a lot of initiative, and most importantly worked wonders with our time constraints!
Maria Ronald
Mediacorp
IT FIGURES, CHANNEL NEWS ASIA
Certainly recommend
We worked with Tina for a UK travel programme in Berlin. Tina was excellent at communicating with us throughout, was thorough with our permits and very hard working with a great knowledge of the city. Would certainly recommend her.
Jemma Parish
North One
TRAVEL MAN, CHANNEL 4
Please submit your testimonial here.